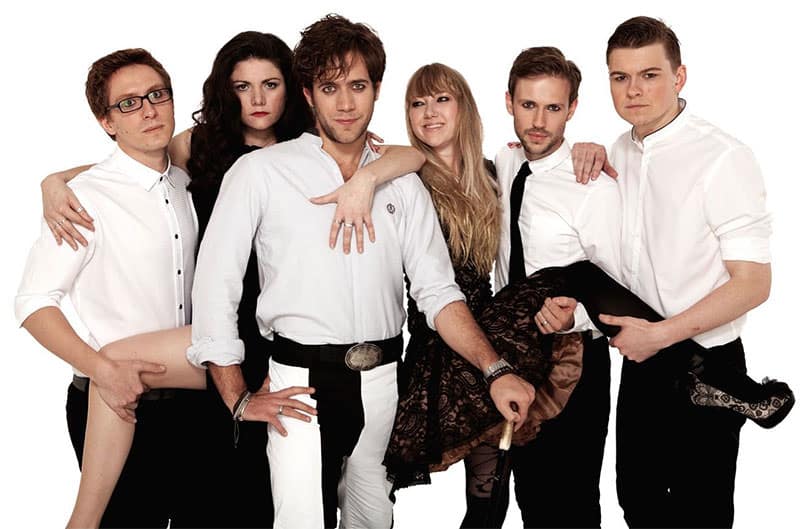 It is with great pleasure that we announce a new edition to our wonderful roster: Felix Hagan & The Family.
This lot have been on our radar for a while. They played one of their first ever shows on our Debt stage at Liverpool's Threshold Festival, then went on to support Louis Barabbas & The Bedlam Six at the London launch of "Memoir Noir" earlier this year. Felix and Louis met up again a few months ago to record a duet and subsequently film a comically pugilistic music video at Liverpool's Rydal Gym (more information about that on Louis' blog).
The Family are a phenomenal live band, employing unashamedly spectacular musicianship accompanied by just the right amount of tongue-in-cheek.
Their first release on Debt will be an EP (featuring the aforementioned duet) early next year. In the meantime check out Felix's superb debut album "Dawn Breaks, The Monster Awakes…" – be sure to have a look at the individual track artwork created by long-time friend of Debt Sam Alder.
Here is the video for "Dirty Little Urchin Child" (directed by another Debt veteran, Joe Mannion):
For more information about Felix Hagan & The Family, visit their website.