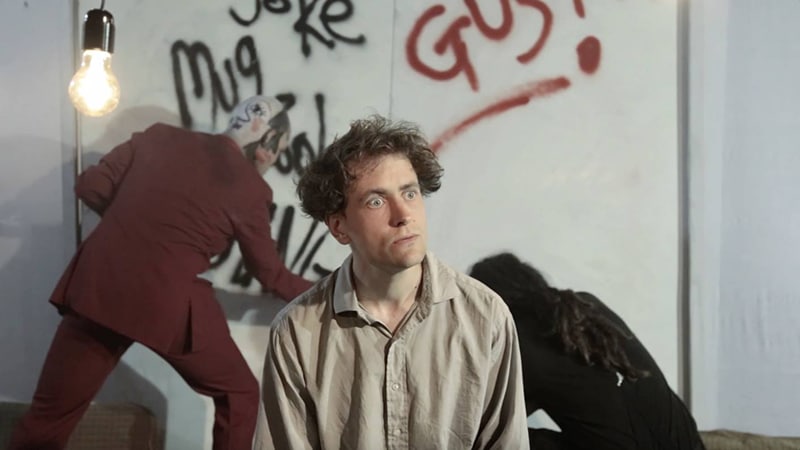 Alabaster dePlume will be celebrating the London launch of his new LP Peach at a special unamplified concert in Total Refreshment Studios (2.2a Foulden Road, N16 7UR).
Recently played by Max Reinhardt on BBC R3, and produced by Paddy Steer, the album is made up of Ethiopian-influenced jazz, folk songs and poetry. For this special show, Alabaster is joined by Dan Leavers (Soccer 96, The Comet is Coming), Jamie Doe (The Magic Lantern), Will Calderbank (Sons of Noel and Adrian) and others.

Also on the bill, blues trio Bouche, who recently appeared supporting Van Morrison, and whose fresh take on blues is chilling, sparse and above all sincere. Trumpet, double bass, electric guitar and voice. They follow The Magic Lantern, a singer of original folk and jazz who is indeed "An exciting new talent" (Mark Radcliffe, Radio 2) and certainly "Intriguing, compelling and exceptional" (The Guardian).
An art installation, created especially for the event by artist Anne Holme-Peterson, will transform the space and the experience.
Doors are at 7.30pm. There is a Facebook event page here for those wanting regular updates.
Peach is available from all the usual digital retailers as well as the Debt Records shop.