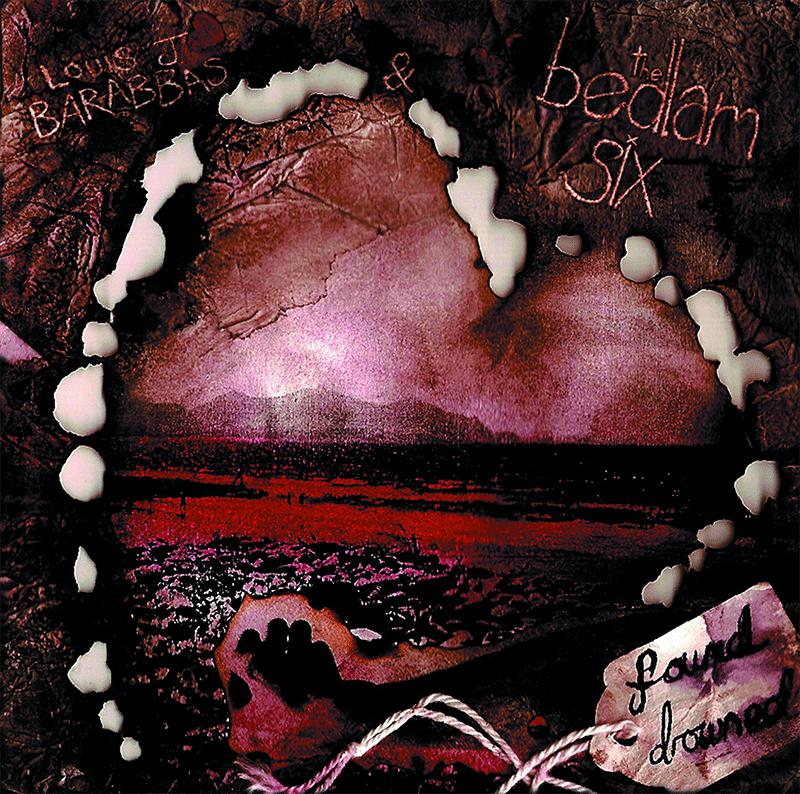 PRESS RELEASE – DEBT RECORDS' VALENTINE'S DAY GIVEAWAY
LOVE IS…
A free album from Louis Barabbas & The Bedlam Six
Manchester independent label Debt Records is offering you a Valentine's Day gift that'll outlast all those bouquets and boxes of chocolate (and probably the subsequent marriages and children too). Louis Barabbas & The Bedlam Six's debut album "Found Drowned" is available on 14th February 2010 absolutely free.
The twelve track LP – recorded over the course of a ten-day caffeine blur in a crowded Withington house – was completed in January 2008 and is only now being officially released after two years of the band flogging clingfilm-wrapped hand-illustrated versions for petrol money at gigs.
The group have achieved much acclaim since their inception in late 2006, playing with the likes of Supergrass and Motorhead, rubbing shoulders with jazz veterans Sun Ra's Arkestra, adapting poems by John Cooper Clarke and even winning the support of the Hell's Angels. In spite of this success, however, the near constant destruction of instruments, vehicles and equipment has meant that there's never been enough money left over to press a record. Luckily for the band, The Community Foundation of Greater Manchester recently decided to help out and this long overdue album will at last be on general release.
But why give the record away for free? On Valentine's Day of all days?
"Because," explains song-writer and front-man Louis Barabbas, "Valentine's Day is a wretched, gimmick-stricken, expensive excuse to hate yourself and this album is, contrastingly, all about love. Granted it isn't about the radiant, hopeful, life-affirming aspects of love… the material is sordid, obsessive, manipulative and cynical – the perfect soundtrack to Valentine's Day."
The songs – gleeful romance tragedies that range from swing to folk to rock and back again – are peppered with love metaphors that you'd be hard pressed to find in a Hallmark card (such as "Relationships are like chickenpox, you've got to get immune when you're young"). This is the crux of the giveaway – it requires an act of creativity on both sides: Go to Debt Records website, fill out the contact form with the subject "Love Is…" and send off your own definition (or leave the space enigmatically blank) to receive a secret "Found Drowned" download key to the tracks and artwork.
If you miss the offer, the record will be out through the usual channels on 15th February. Stay tuned for Mother's Day plans…