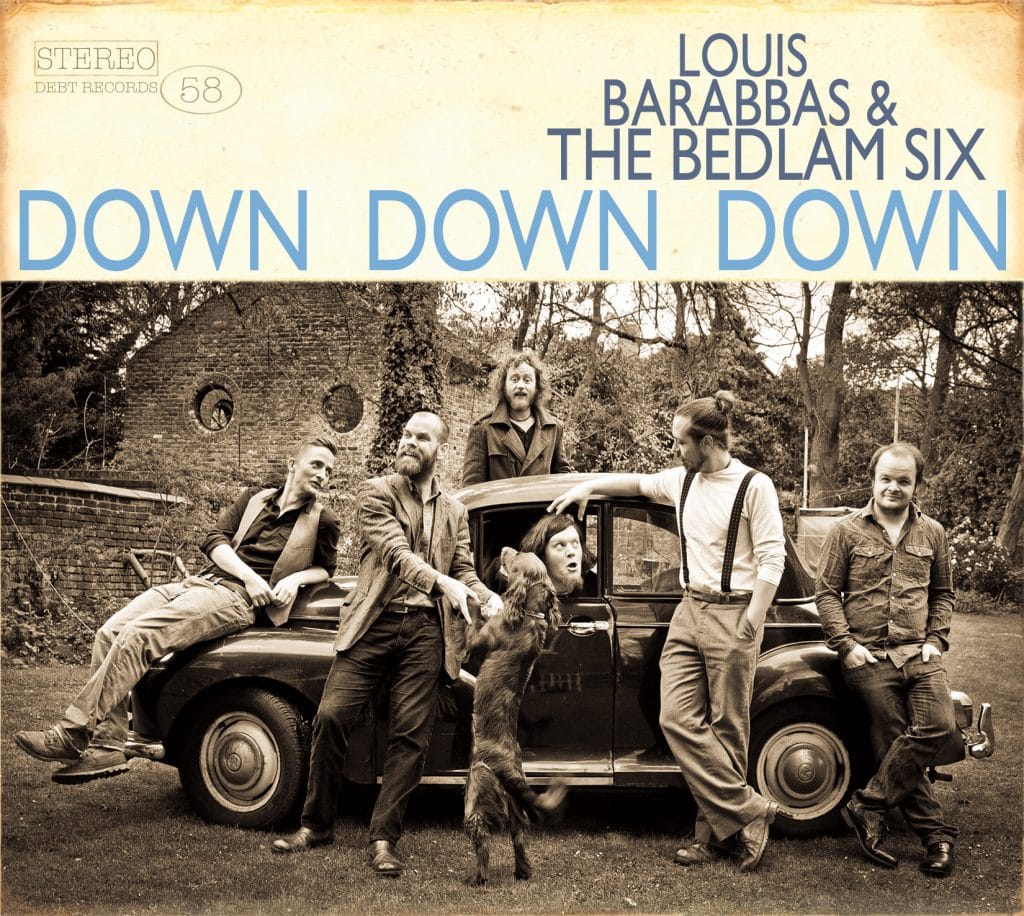 The final album by The Bedlam Six is now on general release, available from iTunes, Spotify, Amazon etc in addition to the band's own online store.
Down Down Down
is their most honest and enjoyable record to date. No frills, no clutter, no complications. Recorded in just four days at the
WR Audio
live room in Salford, this is the band at their most natural and exuberant.
Indeed the energy levels and optimism of the recording are somewhat beguiling as this release is something of a last hurrah. The group has no plans to play any more shows after the album launch parties.
"It's kind of an exercise is loose-end tying, like getting your affairs in order before embarking on a long uncertain voyage" says singer
Louis Barabbas
, "some of our live favourites have never been recorded in the studio, we figured it was time to cut a few definitive versions and then slip away gracefully. That said, there are also plenty of brand new songs… actually I think it contains some of our best work to date."
The release will mark ten years since the band was formed by Louis and lead guitarist Matthew Cleghorn in Autumn 2006. "Ten years is enough for any project" muses Cleghorn, "if it was enough for The Beatles then who are we to stick around longer?"
There will be two launch parties: the first at
The Lexington
in London on Saturday 17th September, the second at
The Ruby Lounge
in Manchester on Friday 30th September.